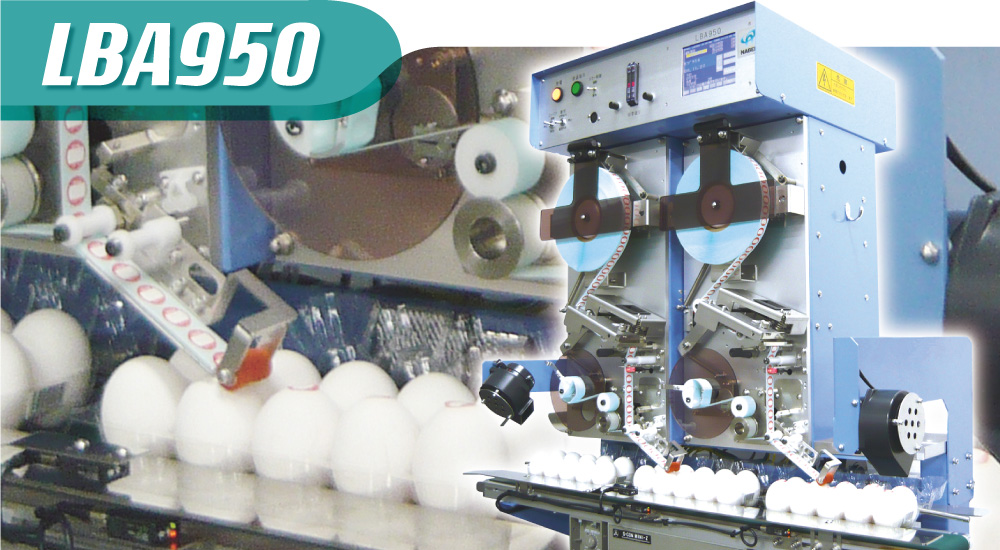 Introducing a new "Super Labeller"
New "Super labeller" comes with the latest technology. A range of functions are available including the settings for printing pattern and text input. Automatic printing checker is an optional attachable device. Multi-printing system has its control for single or double line and vertical or horizontal printing. High performance is achieved by adopting thermal printing for clarity. It is the standard device in egg production.
Features
Printing pattern settings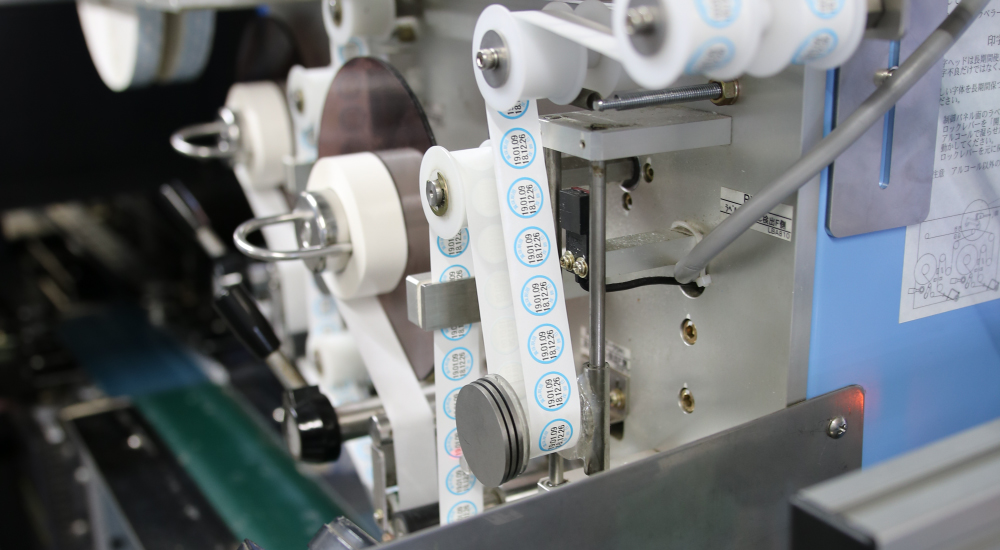 Dates and texts are set on the operation panel. Numbers, texts and symbols can be printed with some angles and moved around. Up to 20 printing patterns of text, size and postion can be registered. Each printing pattern can be titled with customer, supplier or product names. The printing date can be set to print after certain number of days from the date of setting. This takes away the job of changing the printing date everyday. (calendar function)
Setting in advance
The printing pattern coming after what is currently printed can be set in advance.
A prompt shift to the next set of printing is made this way.
Printing history
Printing can be recorded up to a hundred from the most recent.