Case Palletizer : SMART Cube PL / New release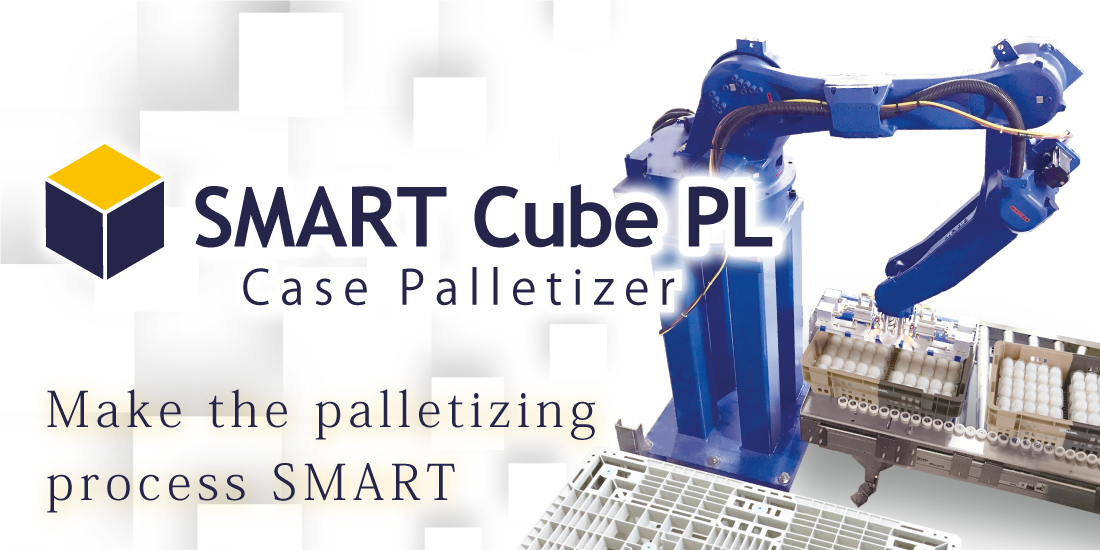 For product line automation
NABEL Case Palletizer "SMART Cube PL (Palletizer)" is newly released as the second part of the SMART Cube series. It automates the task of loading the carton box or the plastic container on the pallet using an articulated robot.
Available for various boxes, various ways of stacking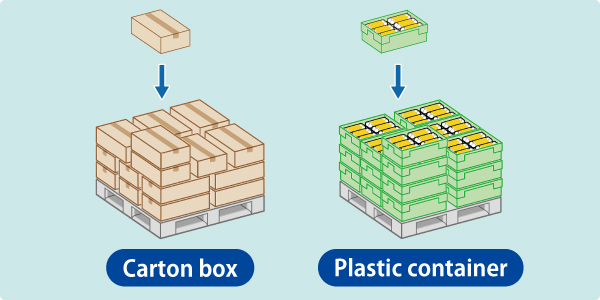 Carton boxes or containers of various sizes can be loaded on the pallet automatically, realizing various loading methods.
Easy head exchange with one touch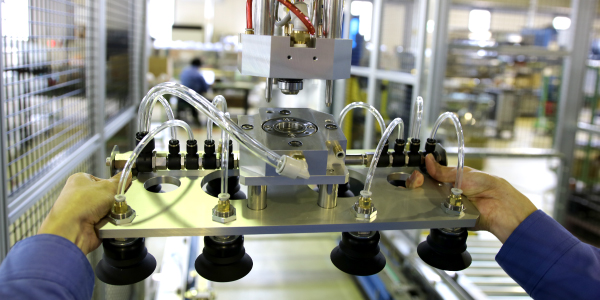 The replacement of the head part can be easily detached with a single touch. It is available for major carton box or container used in the egg industry.
What is SMART Cube series
The SMART Cube series is a product group of Nabel that makes the product line "smart".
What is "smart"
Functions and operations are refined
It is efficient and flexible product making
It realizes space saving
Specifications
| | |
| --- | --- |
| Outer size | W 2460×H 2550×D 2460 [mm] |
| Capacity(at the maximum) | 43,200egg/hour 360 container/hour(When 12pcs. of 10-pack is packed in 1 case) |
| Appliable container | Carton box, Container |
| Appliable pallet | 1100mm×1100mm×150mm |
For more information, please do not hesitate to contact our sales department.