Because of its compact design with new orientation mechanism, it fits to any size of egg packing room.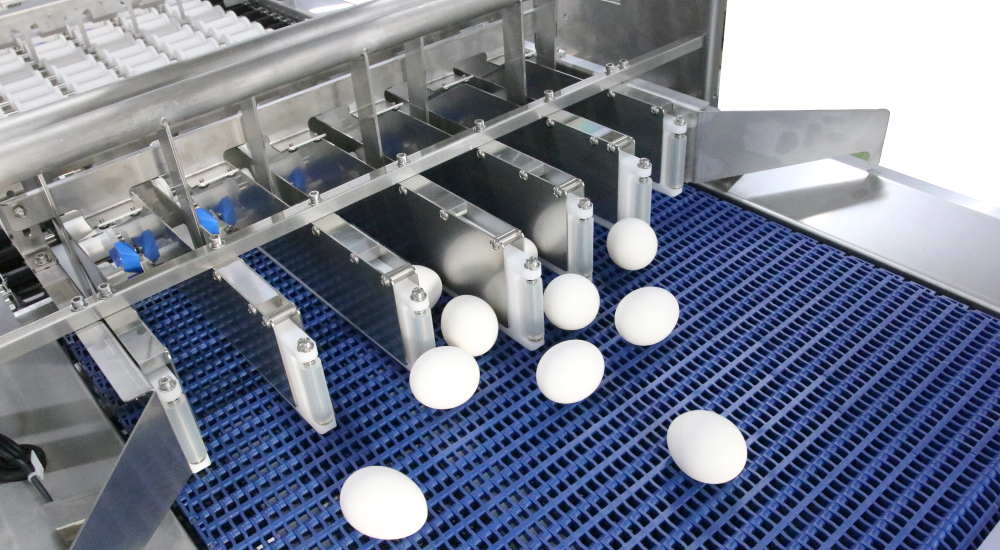 The key of farmpacker performance is the accumulator which receives random eggs coming from egg collection conveyor. NABEL accumulator is composed of 3 conveyors at different speed so the eggs flow can be controlled properly. Also the dividers moving reciprocative make eggs flow smoothly.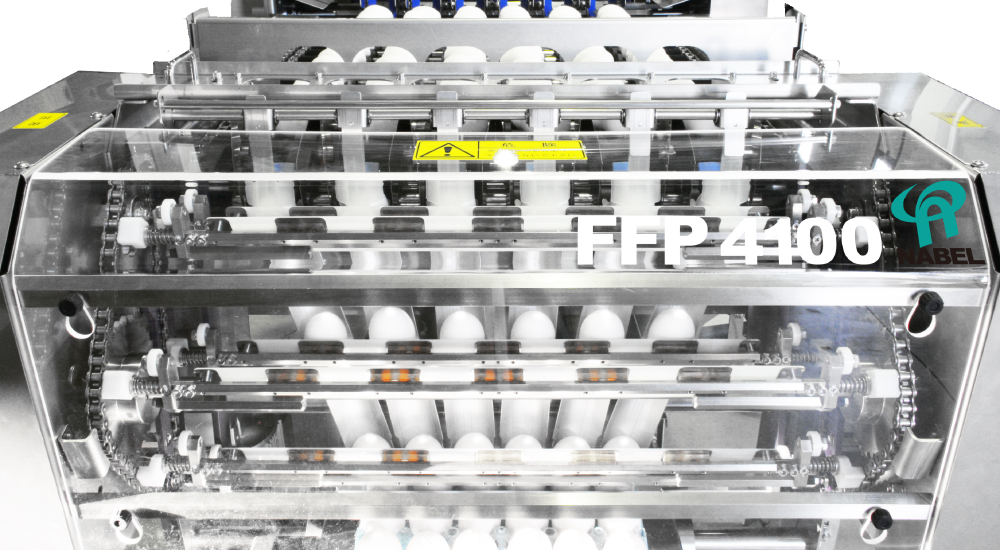 Using new gentle releasing method, the higher capacity 40,000 eggs/hour is achieved, which is 30% higher than the existing model. NABEL's egg-friendly technologies are all brought together.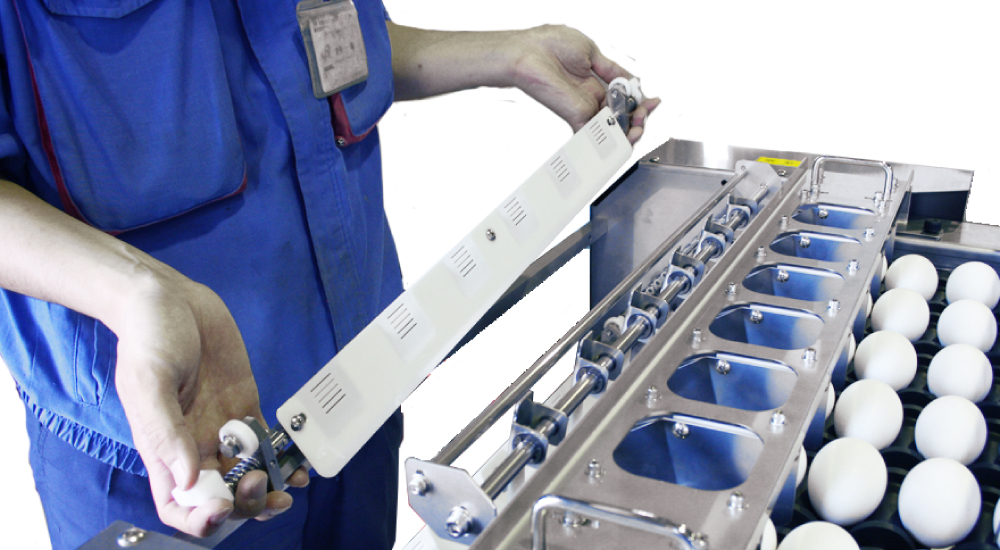 Mechanical parts which tend to get dirty can be detached by one step and washed easily. You can always keep the machine clean.