Egg Grader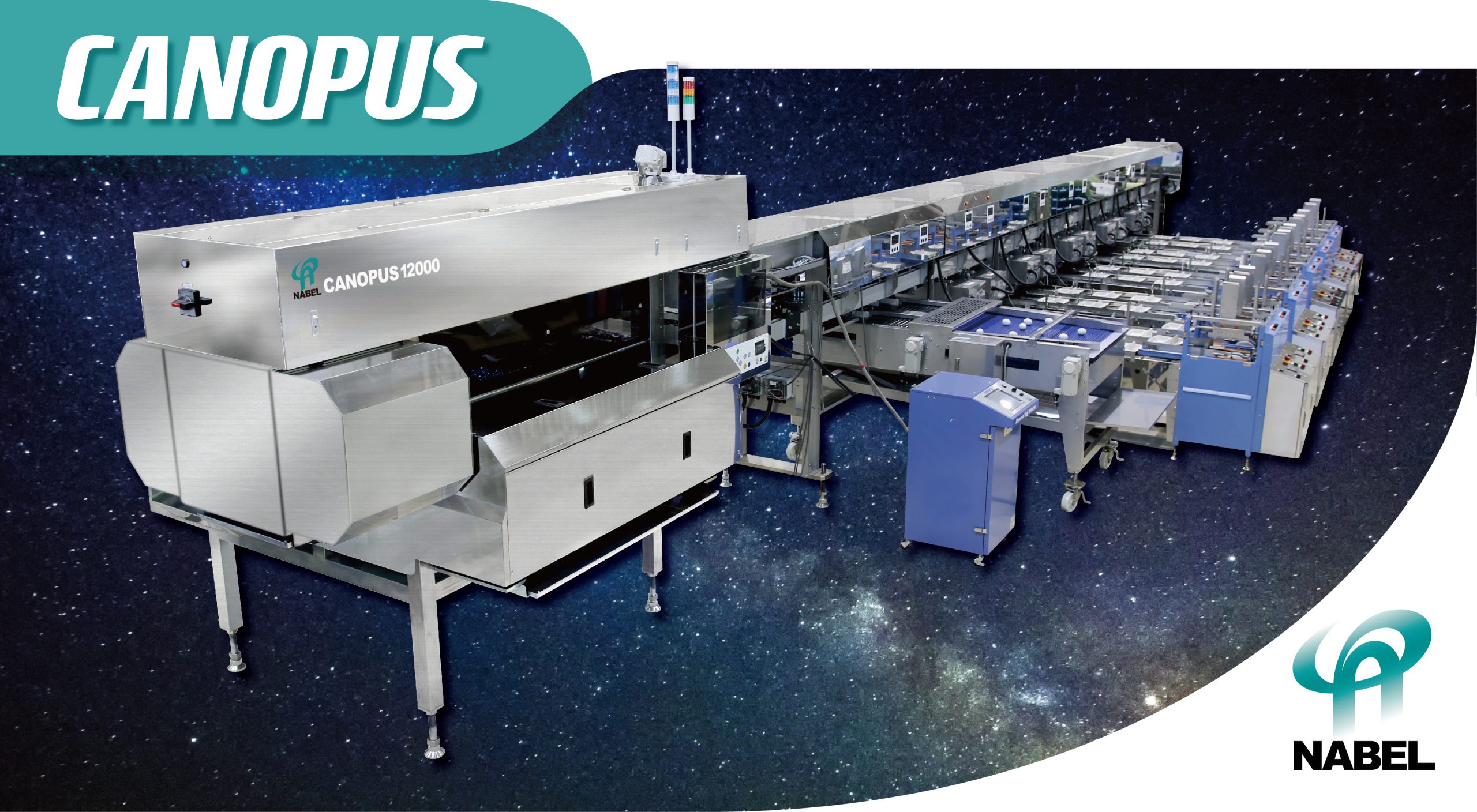 240,000 eggs/hour Capacity
The required capacity of the egg grader is increasing all over the world. NABEL has developed its egg grader CANOPUS series to meet such demand, and CANOPUS is capable to grade and pack 240,000 eggs/hour. Since the machine is developed by NABEL, which has been seeking the technology for gentle egg handling, it does not only grade and pack such number of eggs. It might sound unbelievable, CANOPUS can handle eggs much more slowly.

Features
From 847mm/s to 635mm/s
Previously NABEL egg grader carrier moved at the speed of 847 mm/s in maximum. CANOPUS adopts the narrow pitch carrier which NABEL developed first in the world, and its carrier moves at the speed of 635 mm/s. Because of this 25% of speed down, it has achieved to reduce the impact to eggs. Placing this narrow pitch carrier parallel, CANOPUS can handle 240,000 eggs per hour while being much gentler to eggs than before.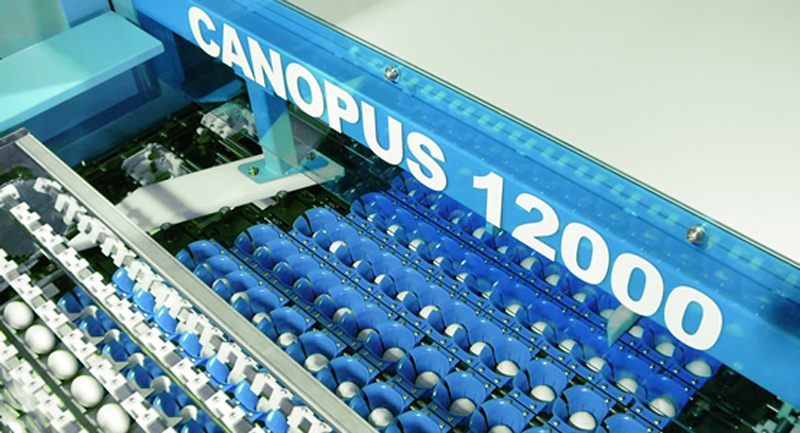 New Multi Loader
In case of OFF LINE system, the loader feeds eggs to the egg grading machine and have to move more quickly for a high capacity machine, however, quick movement tend to give damage to eggs. NABEL did not simply go for developing such a loader. "Even if it has to move quickly, it must handle eggs gently." Due to such an idea, not only the distance between the loader and the egg grader got shorten, the loader was developed to synchronize the feeding head to infeed rollers. The impact to eggs is reduced as much as possible. In addition, this loader includes tray destacking function as a standard equipment.
To Meet Customer's Demand
Always improving and enhancing our machines; it is the history of our development. NABEL egg grader adopts customer's demand and has progressed with a lot of improvement.
Multi layer dropset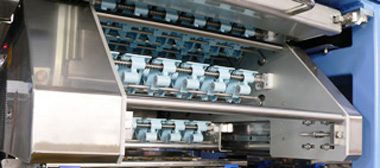 Dropset is changed from air driven into motor driven. It provides more stable operation.
Automatic packing lane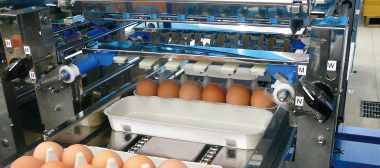 In the automatic packing lane, it automatically skips to next process when missing the package.
Accurate Detectors
Compatible with egg grading machine, the detectors indispensable for egg production are also available as options.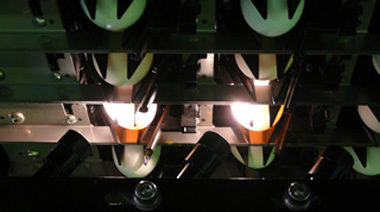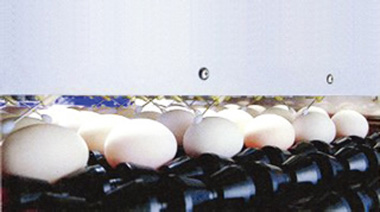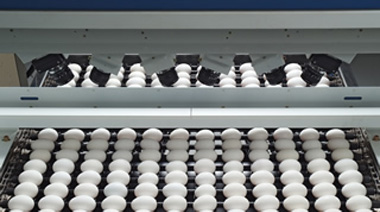 Specifications
Designs and specifications are subject to change without notice.