Egg Tray Washer PTW200 New Release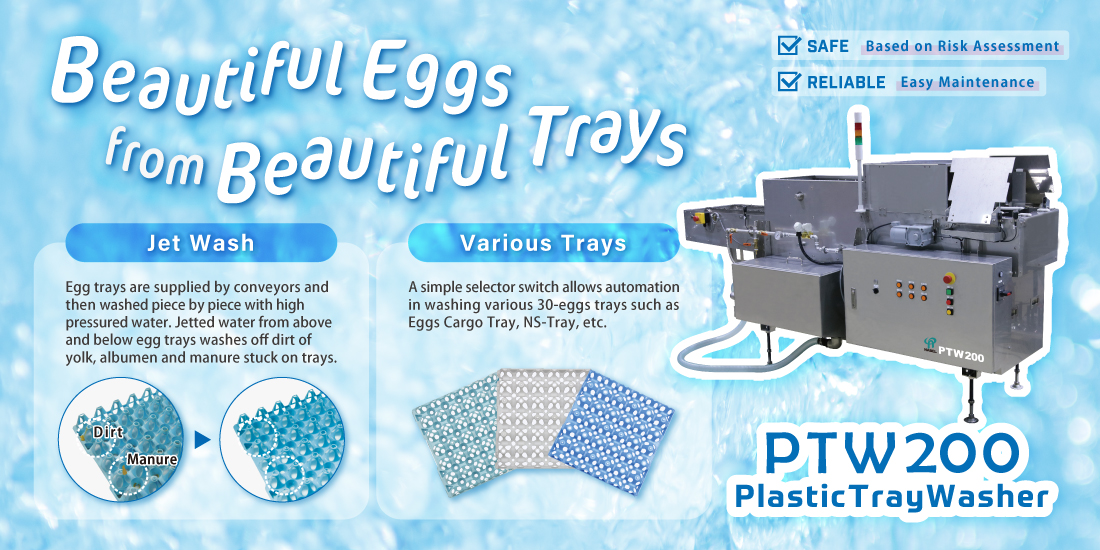 Dirty trays are automatically supplied to Egg Tray Washer by conveyors and then washed and drained. Hygienic condition is improved along with saving cost for labors and water.
Multi-Angled Nozzle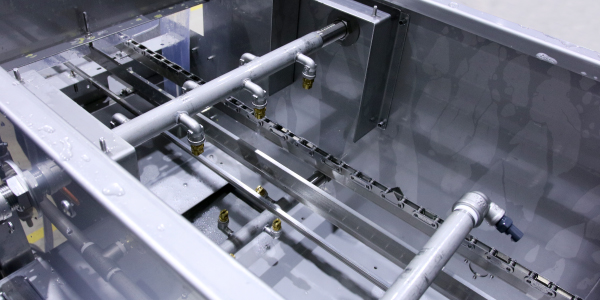 Nozzles are multi-angle designed to wash and rinse Egg trays from various angles, cleaning up trays thoroughly to every detailed holes and corners. This multi-angle nozzle plays an important role in tray washing process.
Fast Spinning; Centrifugal Dehydrator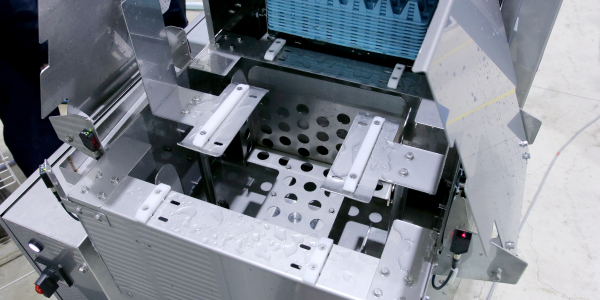 Egg trays after washing are spun fast for dehydration. By centrifugal way, egg trays are drained well and kept clean.
Large-Capacity Water Tank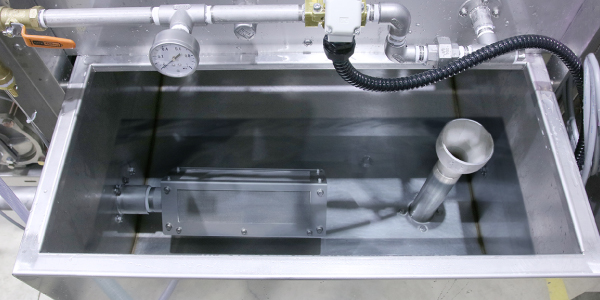 Semi-Recycle method is used for water at washing step. A large water tank set inside Egg Tray Washer makes it needless to change water in the tank frequently. At rinsing step after washing clean pure water is used to wash off dirt completely.
Stainless Steel Design; Fully Washable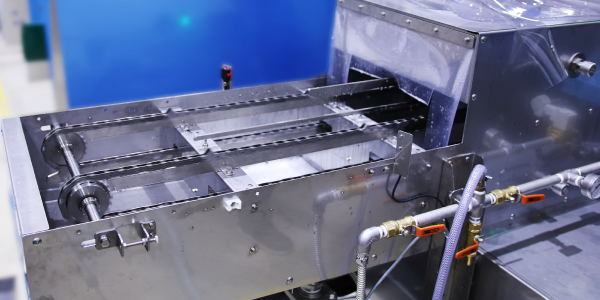 A cover of washing part is removable to wash inside as well as outside Egg Tray Washer. The whole machine made by stainless steel contributes to durability.
Specifications
Model
Egg Tray Washer (PTW200)
Capacity
2,000pcs/hr (MAX)
Power Consumption
3 Phase 200V 20A
Water Consumption
Approx. 5L/min
Available Trays
Standard 30-eggs tray
NS-Tray
Eggs Cargo Tray
Outer Size
W2641 × H1467 × D935 [mm]
※ Designs and specifications are subject to change without notice.