Peripheral Devices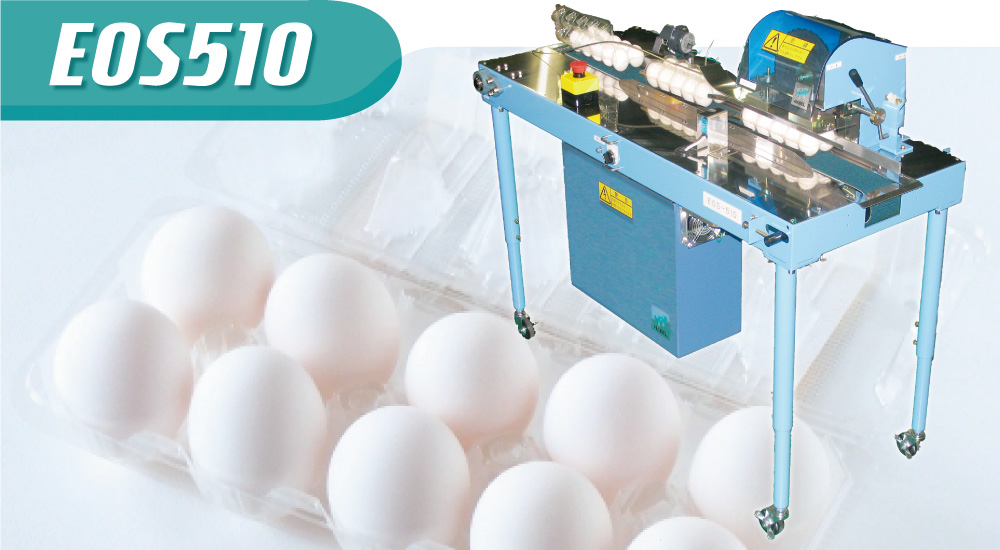 Reliable multi-points weld technology
High speed treatment ability up to 50,000 eggs/hour.
Reliable ultrasonic sealer for diverse needs
Covers of packs are not easy to unstuck during transportation, display and carrying. But they are easy to unstuck when you want to unstuck it after you bring them to home. That is NABEL Easy Open Sealer— EOS 510.
Features
Upgrade of ultrasonic transducer, EOS510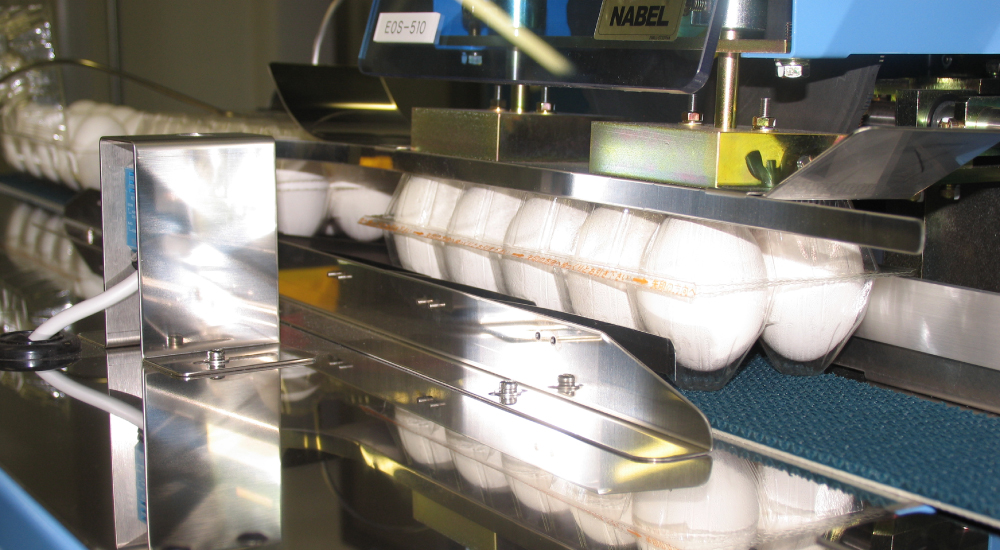 By the upgrade of ultrasonic transducer, welded covers would be more fine-tuned. It is easy to adjust weld strength for different kinds of material such as polyvinyl chloride and APET. When the welding is not necessary, the pack can be passed through.
Easy carrying, Easy removal. Firm sealing, instant opening.
Reliable multi-points weld technology
Secure sealing and easy opening are two contradicting criteria. We have developed EOS510's multi-point welding technology based on our computational analyses on many factors such as the conveyor speed, rotor's geometry and rotational speed, as well as welding speed of ultrasonic transducer. Welded spots are fixed strongly and the separations are as small as some microns. With this harmony of "hard" and "soft" technologies, we have overcome this technical challenge.
No rotor change. Works as a conveyor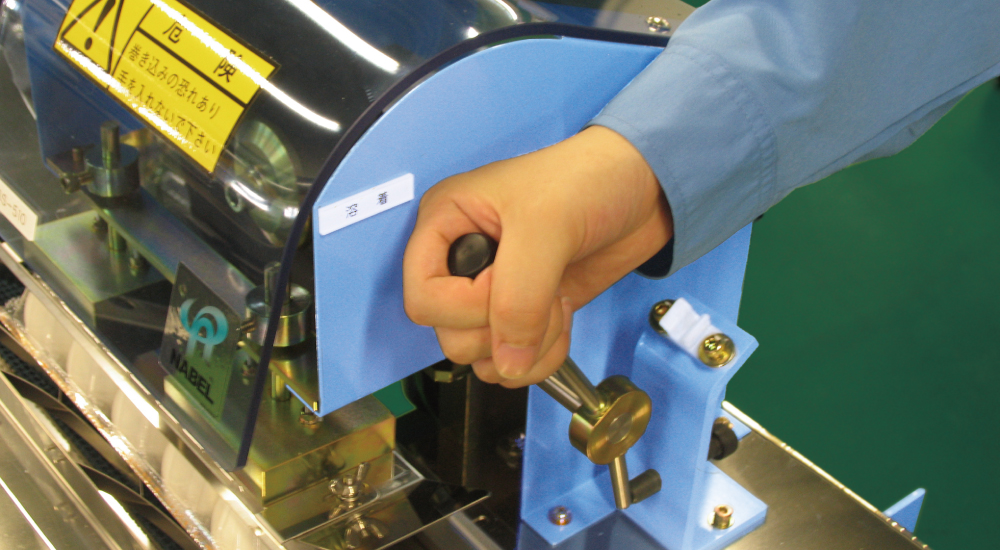 Do not get hassled any more with rotor replacement. EOS510 can continually process packages of different materials or thicknesses without stopping the operation line. It also works as a carrying conveyor if package welding is not neccessary. The capacity of 5000 packs/hour has been made possible with the concept of saving time in mind. (some original packs may require rotor replacement)
Processing 20m/min and 50,000 eggs/hour
Speed is value - Reach the maximum efficiency in a limited time. EOS510 is the upgraded version of EOS500. Ultrasonic package welding is our own technology and is the heart of the unparalleled high-speed processing system.
Layout Example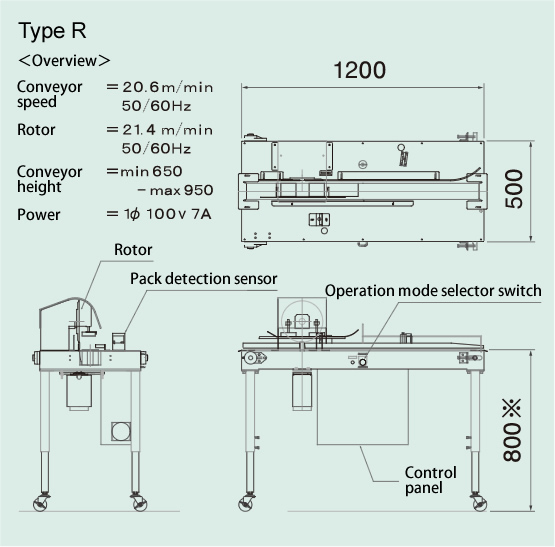 This layout is an example.
Specifications
Designs and specifications are subject to change without notice.