For Breeders & Hatcheries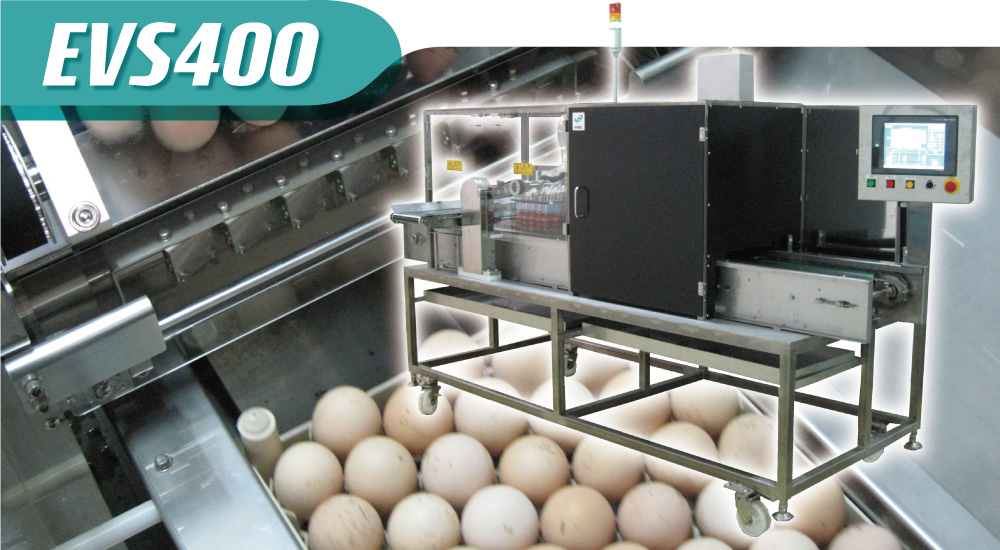 The world' s first technology
Inspection system with over 99% detection accuracy.
EVS400 detects heartbeats and fetal activities of the hatching eggs to accurately differentiate the normal ones from rotten, dead-in-shell and infertile. We have succeeded for the first time in the world in removing rotten and dead-in-shell eggs which were otherwise difficult to identify with the existing systems.
Features
Product features
Detects and removes rotten (bursting) and dead-in-shell eggs which were previously impossible to identify through recognition of vital signs including heartbeat and fetal activity.

Inspects and classifies eggs in incubation from the 12th day onwards.

Performs inspection for both layer and broiler in any eggshell color.

Displays real-time results analyzed per tray through Touch Panel. Also collects and captures percentage data for percent fertility, infertility and embryonic mortality for each lot.
Hygenic structure
Well-considered design with hygienic aspects based on know how accumulated through actual egg inspection fields.

1. Manufactured in stainless steel, and totally waterproofed for easy cleaning and hygienic.
2. Rubber suction cups that come in contact with eggs can be easily detached, replaced, and cleaned for inspection and removal. Highly hygienic as they can be immersed for sterilization.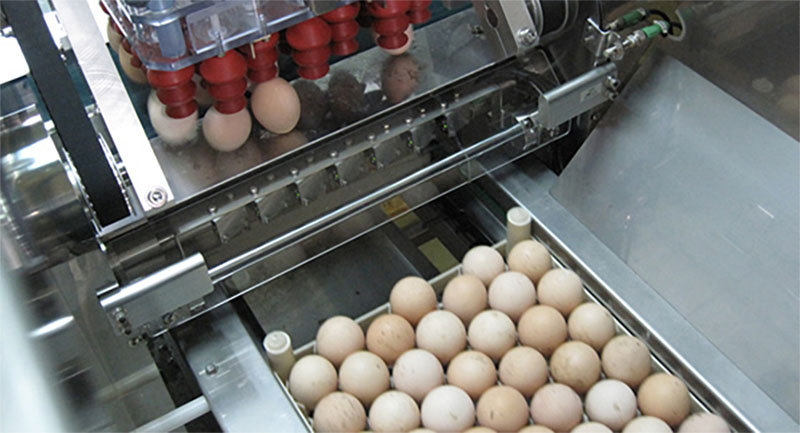 Specifications
*Specifications may vary according to the forms of setter trays.

Designs and specifications are subject to change without notice.