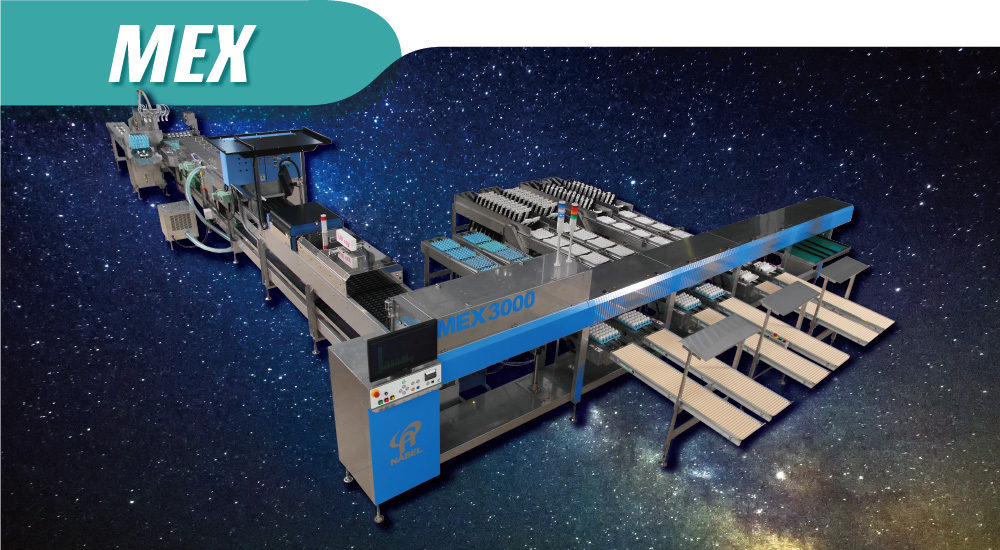 Simple design provides stability
Egg grading machine MEX3000 is designed simple and compact, clearing away complicated equipment. This egg grader is easy to operate, needs less maintenance, and saves running costs. Additionally, the main frame is decreased in height to assure visibility for operators to communicate well each other. MEX 3000 smoothly handles duck eggs, large eggs with thick eggshells, not only mention chicken eggs. With the equipped high-performance automatic crack detector, the system can remove cracked eggs, which is one of the essential processes of producing century eggs. It is therefore expected to further improve the efficiency of century egg production.
Features
Auto Loader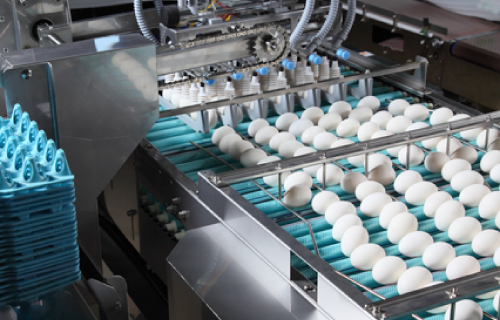 Auto Loader supplies eggs in 30-tray to Orientator. The empty trays are stacked up automatically, and the trays with un-vacuumed eggs are ejected separately. The feeding head smoothly moves to reduce the impact to the eggs.
Accumulator, Orientator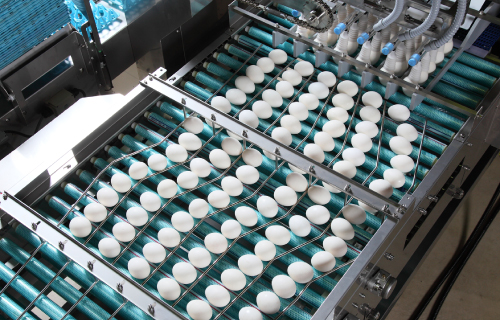 Accumulator arranges eggs, conveyed from the layer house, into 6 rows. Even when eggs overflowed, the flow volume is adjusted automatically. Orientator turns the eggs in the same direction by rotating rollers and the mechanical bar guides.
Washer & Drier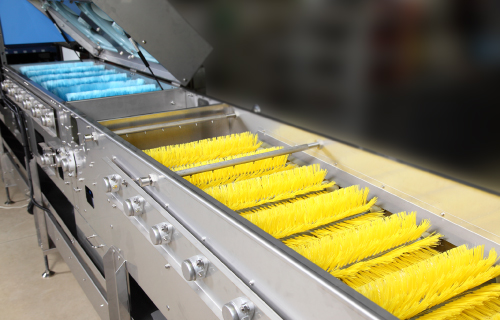 Originally-developed brushes and bath style promise the best performance of washer. After washing, it gives eggs a shot of air to blow out water. Drier is equipped with propeller fans and brushes for complete drying. The brushes are easily detached when need cleaning.
Egg grader carrier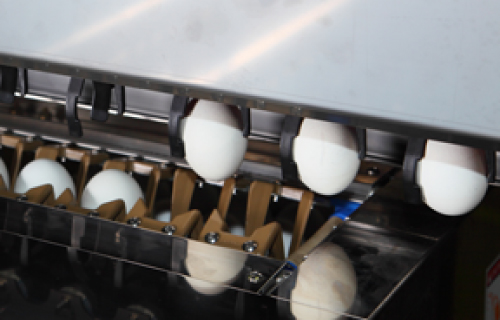 Throughout the total system, eggs do not touch each other after the eggs arrive on the orientation roller. The risk of cracked eggs and cross contamination are reduced by this individual handling system.
Packing Lanes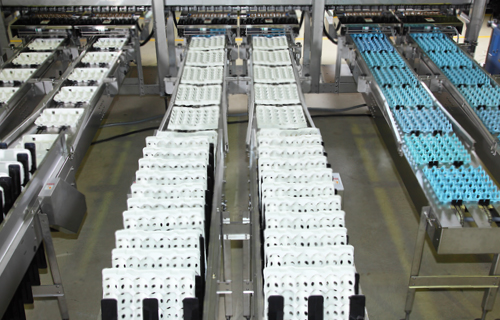 In the packing process, various types of package are available. It is easy to adjust the package guides and the dropsets to any packages.
Grader Interface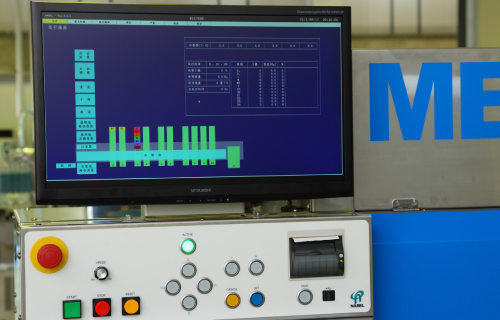 Newly developed user-friendly interface enables visual operation. Operators can tell error-stop position at once. Necessary from egg grader information such as production data is output through USB port.
Crack Detector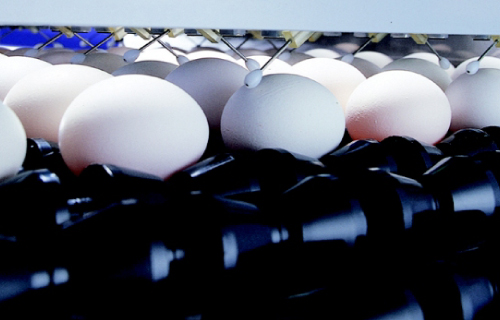 Acoustic analysis technology improves the accuracy dramatically. The egg tapping material is made of plastic that meets food sanitation law.
Tray Stocker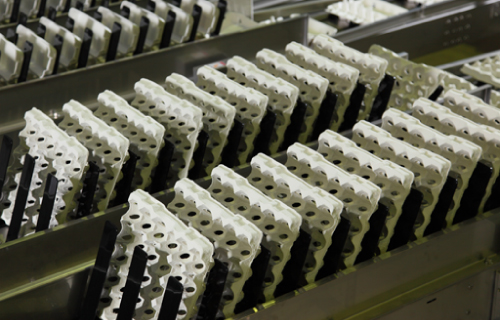 This stocker functions as buffer to supply trays to the packing lane. 10 trays can be stocked at a maximum.
Abnormal Egg Detector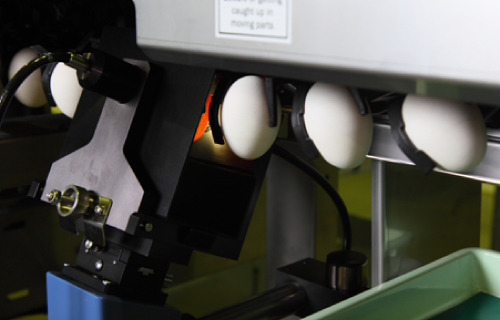 Updated spectrum analysis makes it possible to detect not only Blood spot, but also Rotten eggs, Damaged yolk, Non yolk and Light color yolk.
Manual Conveyor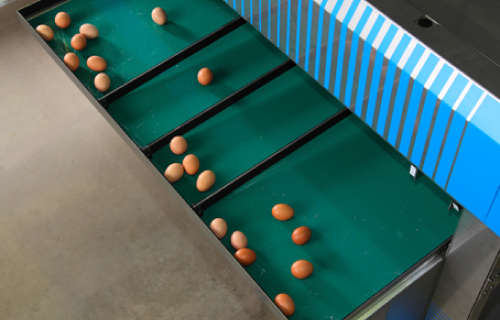 Manual conveyor is used to collect less frequently output grades such as extra small. 4 grades separation as a standard.