Farm Packer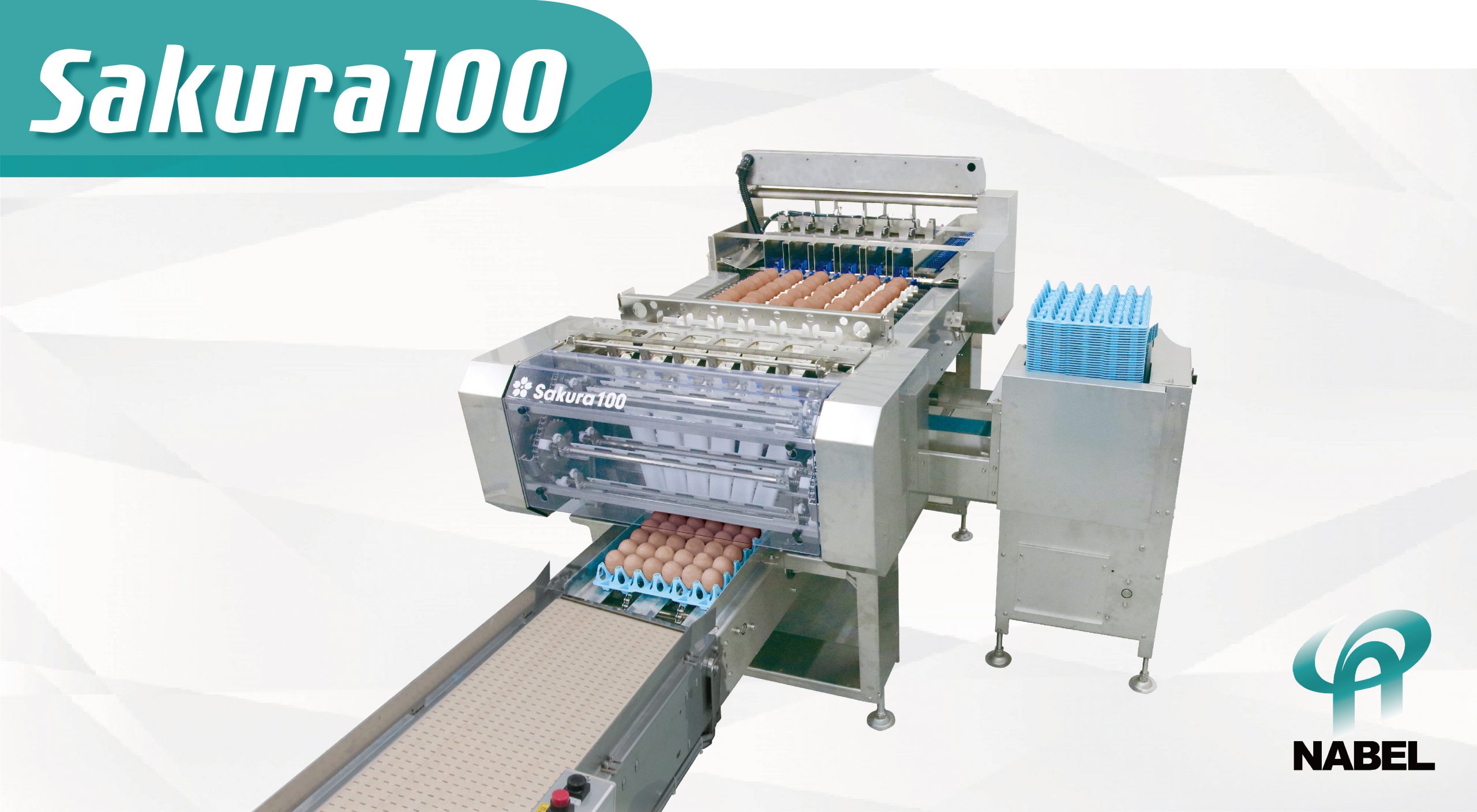 Compact Design changes the work at your farm
Sakura100 only needs a space of 2M square to install. It collects and packs eggs gently, while having a capacity of Max.100 cases (36,000 eggs) per hour. Despite its compact size, Sakura is designed to flexibly respond to customers' needs at egg farms, which makes the egg collecting work more efficient.

Features
Tray Compatibility
You won't be bothered by the material of trays anymore, as both plastic and paper trays can be used in Sakura100. In addition, adjustable egg rails allow you to use various sized trays.
Plastic Tray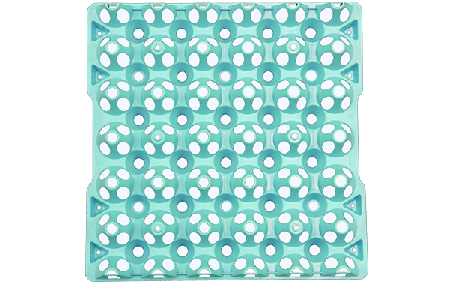 Paper Tray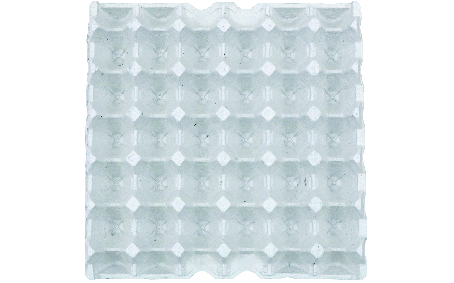 Openable Structure
When machine parts get dirty, you may take it out easily and wash it with water. Cleanness of the machine leads to continuous and long life operation without big troubles.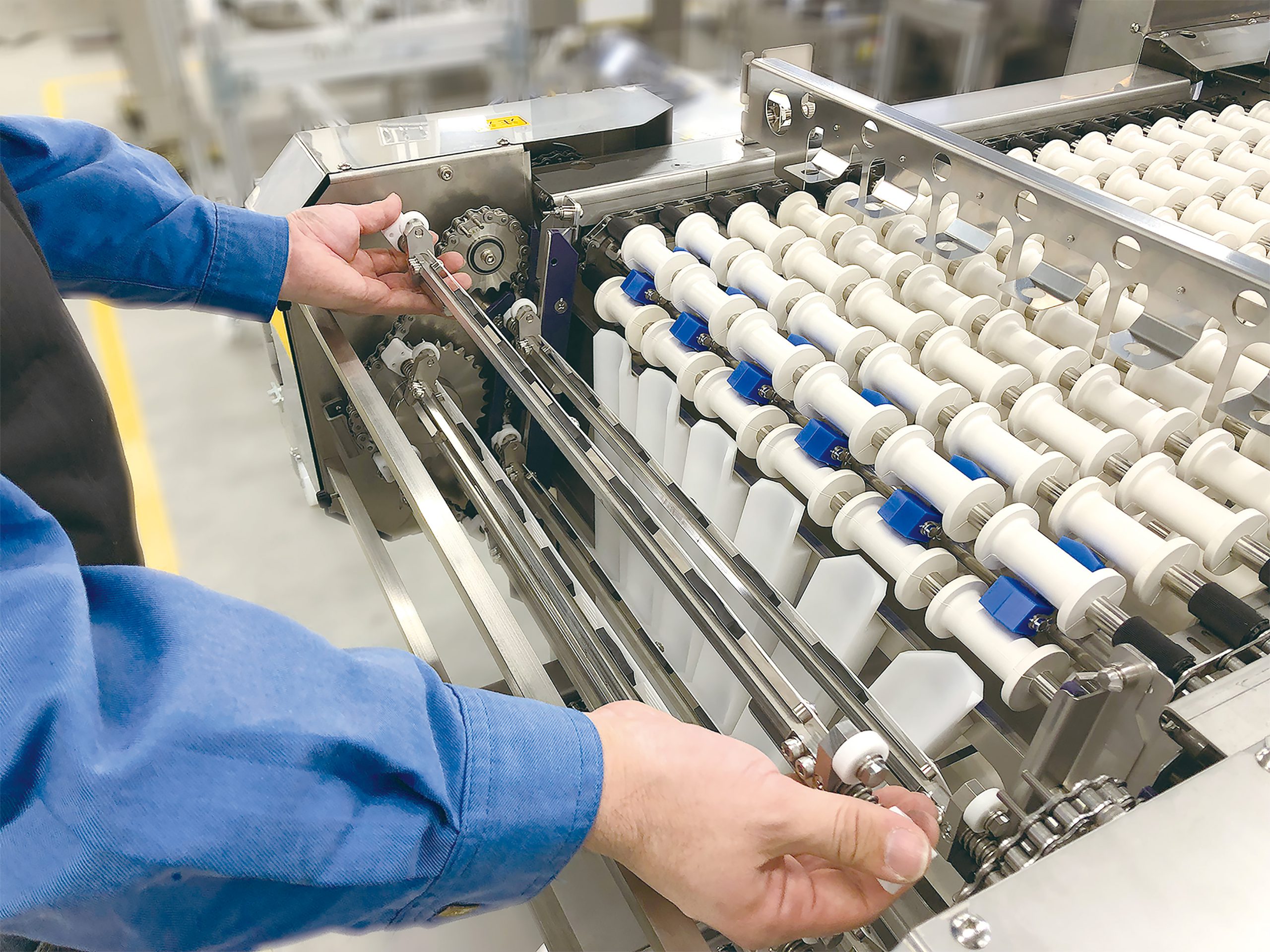 Product Line-ups
Sakura Series offers 3 kinds of capacity lineups: 100, 85, 70 cases per hour.You may upgrade your machine after installation if you need to increase the production capacity in the future.



Further Automation
A tray stacker and a tray stocker & feeder are available as options. By connecting those machines to Sakura100, egg collection work is changed to automatic and needs less workers.
Tray Stacker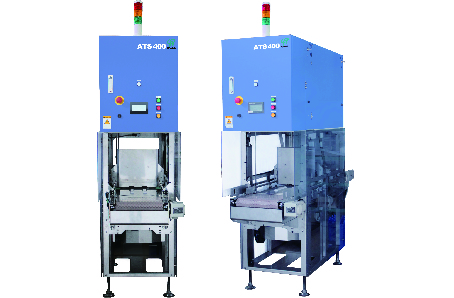 Tray Feeder & Stocker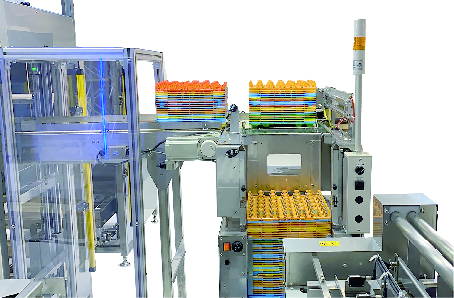 Layout
Sakura100 only needs a space of 2M square to install.
Layout Example
This layout is an example.
Specifications
Designs and specifications are subject to change without notice.